Dr. Renuka Kumar
Dentist in Scottsdale, AZ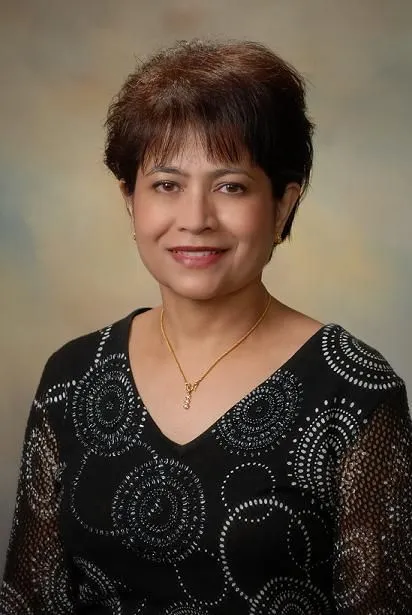 Dr. Kumar has always been interested in Science ever since she was in elementary school and loved to work with her hands. When it was time to choose a career, dentistry seemed like the perfect way to combine her interest in Science with her artistic gifts and her desire to help people.
Dr. Kumar graduated from the University of Texas Health Science Center at Houston in the top 10% of her class and has practiced in Phoenix since 1986. She has taught in the Dental Hygiene Program at Phoenix College. She is a member in good standing with the following associations:
Dr Kumar is a peer reviewer for the Journal of General Dentistry published by The Academy of General Dentistry. She is also a product evaluator for several different dental manufacturers. She has no financial interests in any dental manufacturing company. She is involved in research with the National Dental Practice-Based Research Network.
Dr. Kumar received the 1986 American Academy of Oral Pathology Award for outstanding interest, promise, and achievement in the field of Oral Pathology. In 1992, she was selected for the Who's Who Among Rising Young Americans in American Society and Business. In 2003-2004, she was selected for America's Top Dentists by the Consumer's Research Council of America. She is a volunteer with the Arizona Mission of Mercy and Special Olympics.
Dr. Kumar is committed to constantly updating her knowledge and skills, so she can offer her patients the best dentistry has to offer. Dr. Kumar and her husband have been blessed with a son and a daughter and reside in Scottsdale. In her free time she enjoys cooking, reading and hiking.